Greeting Aspirants! Hope you all are doing great!
A job with a perfect salary and lots of benefits is what today's youth is searching for. What can be better, if you get to know that you can have all the advantages of a government job in India's third-biggest bank in asset size? You heard it right! We are talking about one of India's top banks, the Punjab National Bank.
Each year thousands of vacancies are offered through PNB Recruitment for aspirants like you, who are looking for a job they can be proud of, in the society.
Those who are searching for banking jobs in North India can go for the PNB careers.
"Head-start your banking preparation with our unique videos for free of cost"- Watch it here!
Introduction to Punjab National Bank aka the PNB?
Also known as India's first "Swadeshi bank", PNB is one of the first banks to start banking operations in India. It was founded on 9th May 1894 under the Indian Companies Act, with its first office in Anarkali Bazaar, Lahore, in present-day Pakistan.
The Punjab National Bank emerged as a major bank in India with over 80 million customers, 6,947 branches, and 10681 ATMs across 764 cities in India.
The establishment of PNB was a result of dream and aspirations of Lala Lajpat Rai who wanted India to have its own Bank.
At that time Indian capital was being used to run English Banks and companies, the profits went entirely to the British, while Indians always got small interest on their capital.
Sh. Dyal Singh Majithia was the first Chairman of PNB and Lala Lajpat Rai was the first to open an account with the bank.
Sounds Historic, Right!?
Before moving to the Careers at PNB, it will be good if you have little knowledge about your favourite bank. Let's begin-
Type: Public Sector Bank
Establishment: 19th May 1894
Initiation in India: 12th April 1895
Headquarters: New Delhi, India
Top Authorities: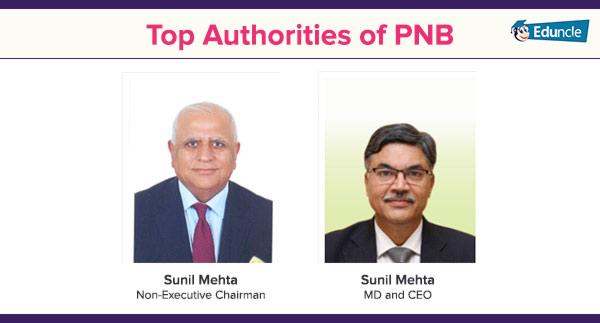 Revenue: INR 47,424.35 crore
Number of Employees: 73,919
One employee on contractual basis
Women employees - 14615
Permanent employees with disabilities - 1003
"Looking for a job in Banking Sector? Don't miss our unique preparation video to get a head start in your preparation" - Watch it here!
How to Get a Job in Punjab National Bank | PNB Recruitment 2018
There are a huge number of opportunities for banking aspirants to get a job in PNB. Talking about the Careers at PNB, aspirants can go for various exams and interviews which are conducted each year under IBPS Recruitment and the PNB Recruitment.
Careers at PNB includes positions such as Clerk, Probationary Officer, Specialist Officers etc. which are some of the well-known Job Profiles in India. PNB Careers can be the ultimate way to get your dream job.
Punjab National Bank being one of the largest nationalized banks has continued to provide prudent and trustworthy banking services to its customers. Punjab National Bank recruitment offers various posts to freshers as well as experienced professionals.
Given below is the list of major jobs in PNB which you can acquire:
| | |
| --- | --- |
| PNB Jobs | Selection Medium |
| Director | Interview |
| Chief Digital Officer | Interview |
| General Manager - HR | Interview |
| AGM - Economist | Interview |
| AGM (Company Secretary) | Interview |
| Clerk | Through IBPS and PNB recruitment |
| Probationary Officers and Management Trainees | Through IBPS and PNB recruitment |
| Specialist Officers | Through IBPS and PNB recruitment |
| Data Entry/Back Office | Written Test |
| Officer | Through IBPS and PNB recruitment |
| Office Assistant | Through IBPS and PNB recruitment |
| Financial Analyst | Interview |
| Accountants | Interview |
| Marketing Executives | Interview |
| Customer Relationship Managers | Interview |
| Loan Officer | Interview |
| Manager | Interview |
| Part-time Medical Consultant | Interview |
| Faculty - Agriculture | Interview |
| Soil Technician | Interview |
| IT Advisor | Interview |
The above job profiles are few example of the countless opportunities that you can get through PNB Recruitment 2018.
Major Exams for PNB Careers
Had a look at all the profiles? What do you feel now? PNB Careers are surely fascinating! But how to get there? If you have completed your Graduation and looking forward to getting a way inside Punjab National Bank careers, then several opportunities are just waiting for you.
Apart from all the interviews, to get a job in PNB you can appear in various banking exams which are conducted each year. Given below is the list of some of the major Banking Exams to go for the careers at PNB:
Recruitment in Punjab National Bank through - IBPS PO
Get into Punjab National Bank careers through - IBPS Clerk
PNB Recruitment 2018 through - IBPS SO Exam
IBPS RRB (in the associate banks)
| | |
| --- | --- |
| Name of Regional Rural Bank/ Associate Bank | Proportion of Ownership |
| Madhya Bihar Gramin Bank, Patna | 35% |
| Sarva Haryana Gramin Bank, Rohtak | 35% |
| Himachal Gramin Bank, Mandi | 35% |
| Punjab Gramin Bank, Kapurthala | 35% |
| Sarva UP Gramin Bank, Meerut | 35% |
Top Reasons to Choose PNB Careers Over Others
The Punjab National Bank is amongst the top 10 banks in India and has always shown its perseverance in achieving new heights in the banking sector. Following awards are the proof for the achievements of this bank and a major reason to choose Punjab National Bank Careers:
Best Public-Sector Bank- Government Scheme participation- Pradhan Mantri Mudra Yojana (PMMY)
National Award in SHG-Bank Linkage for the year 2016-17 under Large Category Bank by Ministry of Rural Development, Govt. of India.
Rank Number 1 amongst Nationalized banks.
Rank Number 2 amongst all the Public-Sector Banks(PSB's).
The Punjab National Bank is in news everywhere due to the fraudulent transaction scam of Rs 11,000 Crore by the billionaire jeweller Nirav Modi - Read the complete news here!
This elite organization can be your first choice after qualifying IBPS or Punjab National Bank Recruitment 2018. Following are the points which you can consider while making a decision:
1.Branches in India: The Punjab National Bank has around 6,941 branches all over India. The Uttar Pradesh state alone has more than 1400 branches. Since this bank mainly operates in North India so those who are from North India and wants to stay in or near to their state, must go for the recruitment in Punjab National Bank.
2.Salary Benefits: Let's come to the main topic – Salary. You must be desperate to know – "what salary I will be getting after choosing any of the PNB Careers?
Different jobs have different salaries depending on the position you are applying for. Below you can get the salary of positions among careers at PNB:
Chief Manager
Salary: 60,000 to 65,000 per month
Senior Manager
Salary: 55,000 to 62,000 per month
Manager
Salary: 50,000 to 58,000 per month
Dy Manager
Salary: 40,000 to 47,000 per month
Assistant Manager
Salary: 38,000 to 42,000 per month
Branch Officer
Salary: 35,000 to 42,000 per month
Probationary Officer
Salary: 23,000 to 30,000 per month
Clerk
Salary: 18,000 to 25,000 per month
Business Analyst
Salary: 29,000 to 35,000 per month
As you can see that the salary offered for jobs in PNB are ideal to start your journey of employment in the banking sector. Every 25th of the month you will be getting your salary in your account even on Bank holidays. Through this blog, you have definitely got the idea of how beneficial can PNB jobs be in financial terms.
3.Working Environment: If you have decided to go for the Punjab National Bank Recruitment 2018, then you can enjoy various Employee Friendly Policies while working in this bank. This elite organization provides a perfectly balanced working life to let you enjoy your social experience also.
A working culture designed in accordance with youth where you can get the friendly environment with guidance from your seniors. The careers at PNB provides employee friendly environment for a more effective and productive working experience.
4.Promotion and Growth: Since this bank comes in the list of Public Sector Banks, therefore, you can enjoy the perks of a government job and a banking job together. If you have any of the given jobs in PNB then you can experience a regular growth in your career graph.
With time to time promotions, you can attain a profile of a manager from the profile of a clerk. But only clearing the process of recruitment in Punjab National Bank cannot assure you the promotion and growth you seek. You have to show perseverance and motivation in your work to climb the ladder of success.
5.Other Benefits of PNB Careers: A good salary and an excellent future scope of promotion are not the only perks you will be enjoying in PNB jobs? The Punjab National Bank careers benefits the employees through various allowances like:
Medical Allowances
Rental Allowances
Medical and Life Insurance
Diem and Halting Allowance
Pension Scheme
Low-Interest Rates on loans for employees
Maternity and Paternity Leaves
We are sure that after noticing so many perks and benefits of Punjab National Bank careers, it will be the job you can get fascinated with.
Let's Have a Look, What Employees of Punjab National Bank Want to Share With You!
We searched through all over the internet to provide you with the most honest reviews so that you will not have a single doubt about the careers at PNB. So, here they are:
"Good work environment and ecosystem - Good pay, encouraging staff, hardworking people, fast promotion avenues".
"Very employee friendly policy, good opportunities to grow taking up specialized roles".
"Best Nationalized Bank"
"A good place to work - On time salary exactly on the 25 even on Bank holidays, good work-life balance especially for clerks, the scope for promotions, the good interest rate for staffs Also good housing loan for staff."
"Good for a first job - technologically advanced bank, good facilities such as a festival loan, allowances, lower interest rate charged for loans to employees etc."
"Don't miss our unique preparation video to head start your banking preparation" - Download here!
These are few of the countless reviews that were provided by the current and former employees of this Bank. By looking at them you can that this bank has always been a true Indian bank who have successfully played a vital role in the growth of the nation, the people, and the employees who have worked with pure dedication.
If you have any doubt regarding the PNB Recruitment 2018, feel free to ask your queries in the comment section below.
If you are preparing for Bank Exams and looking for cool and interesting Bank Exam Preparation Videos, then you can follow our YouTube Channel and like our Facebook page. Stay tuned with Eduncle for more learning about the bank exams and recruitments.
Happy Preparation!