Dear Readers!
An Interview is the most important and challenging phase of selection in all the bank exams. So, grab these beneficial 7 tips to crack the bank interviews. But, first of all, let's understand what IBPS is all about and the pattern of exam followed by IBPS.
IBPS – India's largest autonomous selection board, recruiting banking personnel
Institute of banking personnel selection (IBPS) conducts exams in two stages, Common Written Examination (CWE) and Common Interview. Aspirants who qualify the written exams are invited to appear for the interview conducted by IBPS.
When candidates reach the phase of the interview, it becomes a dream for them to clear it in order to complete their ambition. The interview phase is a big obstacle, which cannot be cleared by all the candidates without proper directions and tips. Clearing an interview needs an organized and logical study of the questions which are most probably asked.
The most important thing is to maintain the presentation in a manner that it will be impressive for the interviewers. We'll help you making your presentation remarkable with the following important tips with step by step procedure that a candidate should follow: -
Tips to be Followed Before Appearing an Interview
1. Know About the Bank
The very first thing to start your preparation is to do an appropriate research on the banks which you have marked as your preferences.
Search their website and know all about the bank and make a list of the useful information like bank's history, size, position, services etc. It will help you answer questions asked by the recruiter like what is the reason behind choosing the bank as your career.
You should also collect knowledge about the important banking terms like Repo rate, Reverse repo rate, CRR, RTGS, inflation, etc.
It will show your hard work and efforts to the interviewer regarding the research you have done about the bank and make him realize that how much you are interested in the job.
2. Practice Mock Interviews
It's normal if you feel nervous to attend an interview. It's a very common problem among the candidates. But you have to spend some time to work out this problem because this nervousness can waste your whole preparation for the interview as you will not be able to speak confidently and give the correct answer of the questions asked by the interviewer.
To overcome the problem you should
take mock interview sessions. It will help you increase the level of confidence and the ability to respond the interviewer without repeating the same thing.
Mock interviews simulate the actual job interviews and they are also conducted by career professionals. Therefore, help you to give positive inputs to your performance.
It will help you figure out your weak areas, guide you to make improvements and thus, boost your confidence level.
3. General Awareness and Current Affairs
Prepare strongly for general awareness, as there will be many questions related to GA and current affairs.
Make, reading newspapers a daily routine. We advise you to prefer English newspapers that could improve your vocabulary because most of the interviewers prefer their questions to be answered in the English language.
Be aware to all the important things happening in the world related to a business environment, banking industries, big summits, sports, awards in various fields, books, and their authors, important people in the news, appointments, deaths etc. You can take help from the What's New section of our website Eduncle for better preparation, where you will get daily GK Eduwrap editions combining all the important national and international news updates.
You have to study at least 4-6 months GA to perform well in the interviews.
4. Secure the Complete Knowledge About Your Region / Locality
While asking about your background the interviewer will ask you questions related to your locality and the places you lived or worked.
The purpose of asking these
question is that they get to know your understanding and curiosity about the world.
Questions related to your regions are asked to judge your ambitions, idea, and experience about the reality of the environment around you.
So, attain full knowledge about the place you were born, brought up, lived, worked etc.
Find out the things your city is famous for, whether your city is having a record in history, etc.
5. Evaluate Your Resume
The purpose of a resume is to show your records and details in a perfect approach for the job you have applied.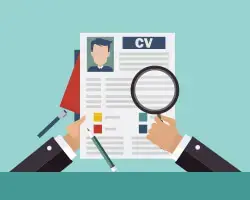 The elements of the resume should be very clear and in an easy format to be understood by the interviewer, as they hardly spend 1-2 minutes to have a look at that.
The resume should not only be clear but also, able to give a positive impact for the job.
Create your resume in an organized manner and systematic manner with all the required key elements as your name, address, contact no., email id, your hobbies, educational qualification, work experience (if any), etc.
6. Preparation for the Most Frequently Asked Questions
As we know that for every kind of interview there will some questions which are asked to each candidate as it will help the interviewer to understand the behaviour and the eminence of the candidate intended for the job. We are giving you some ideas for preparing questions which are asked in the IBPS interviews:-
Prepare answers related to your
personal details like what is your name and question about the profession of family members.
Details about your field of education. About various subjects, you have studied in Graduation or Post-Graduation. Revise the important matters about your subjects because there is a possibility that you may be questioned about anything related to your education field. And most essentially prepare an answer which could define your field; for example, if in graduation or post-graduation you had Economics as your subject, then you could be asked about the definition of Economics. So be prepared with an exact definition.
You have to answer them regarding your weakness and strength. While answering this question, be positive. Like when you explain your weakness, tell them that you are working on them. While explaining your strength just be positive and tell them that you have good communication and leadership skills. You do your work with perfection.
If they tell you to ask any query/ask about the reason to join the bank then just tell them that it's your dream job and simply ask about the procedure after the interview. Don't ever tell them that you are preparing for any other exams too as that will show that you are not that much dedicated to getting that job.
If they ask how many years you can work with them, simply tell them as long as possible.
7. Follow 3 Secret Mantras of Healthy Living - Proper Diet, Sleep, and Exercise
During the period of preparation take healthy diet. Don't skip your food, especially your breakfast.
Eating three big meals a day will slow down your mental and physical status. So, take 5-6 small meals at regular intervals, as it will help you in keeping nutrient and the energy level of your body will remain stable.
Take proper sleep to get free from stress. It is a fact that when you sleep, the ability of your mind to recall memory and concentration improves. So never skip your sleep for studying at night, as it will make your memory weak.
The most important thing, do exercise or yoga, whichever you prefer, regularly. Because it will help you to remain fit mentally and physically, which will be impressive at the time of interview.
Tips for the Day of Interview
Presentation is the main thing on the day of the interview. Candidate's body language, dressing, and introduction play an important role there. Here are some important tips for the candidate to have these all things and perform confidently:-
Dress properly, if possible wear formal. Avoid too many accessories, ornaments, jewellery etc.
Reach the place of interview on time. Make sure you get to know the place a day before the interview to avoid wastage of time and can get enough time to relax.
Bring important documents which are required at the time of interview. Keep 3-5 copies of all the documents with you.
IBPS PO/Clerk Bank Joining | Important documents for Joining in Banks
As soon as you reach the place, avoid all the tension and stress about low marks you got in written, having no experience etc. because the interviewer will be looking for the ability in you to stay with them and work efficiently. And on the basis of the performance in the interview, you will get good marks and clear it.
Ask permission before you enter the room with a smiling and confident face and wish them. Sit down only when they allow. Make yourself comfortable. Sit with your head straight or a little slant towards the interviewer.
Listen calmly whatever the interviewer says or ask and answer confidently. Make sure that you are making an eye contact with the interviewer. Talk very calmly with a smile. A Smile doesn't mean that you laugh unwantedly. You should use hand gestures while talking because it shows that you are confident about what you are explaining.
Follow the Golden Rule - Just be yourself. There is no need to act. Because being natural will help you to talk freely.
Your voice should be pleasant, clear and audible to them. Audibility in your voice proves your confidence.
If you could make it, use your humorous side while talking. This will help the interviewer to analyze your personality traits. But if it's not coming naturally, don't try to force it on.
You might also like to know about the following:
Important banking terms – SBI, IBPS PO/ Clerk/ SO/ RRB Exam!
IBPS Clerk Study Plan – Most Important topics for 2018 Exam!
Best Study Plan to Crack IBPS PO in 3 Months [Most Searched]
Banking Career – Jobs in Banking Sector after 12th & Graduation
Make sure that you follow the tips explained above. Hope these tips will help you in appearing for the interview more confidently. So, go on, believe yourself.
For more information and study tips, follow our YouTube channel!
Like our Facebook page if you are interested in Daily Quiz and Amazing Facts related to banking!
All the best for the interview!!!!