Happiness is when you think what you say and what you do are in harmony- Mahatma Gandhi
And this leads you to success. Successful life means when you keep yourself in sync in every aspect. Physically, mentally and financially!
At every stage of life, people go through many problems and dilemmas and yes barriers are always needed to become successful. At every stage of life, you have to change yourself to be in that mental state where you say that Yes I am at peace.
Be it student life or job life, there are some common barriers which stop us at these stages of life.
What will people think?
This question arises in everyone's mind.
And here comes the first barrier of our life. If "what people will think" bothers you then you can never be successful.
When one student who wanted to go for commerce stream and then opts Science stream just because his parents wanted him to opt and then struggling with formulas to be successful in that direction. This whole process will mess up some years of your life.
You are always one decision away which can change your life completely. When you think about something make sure it will give you happiness.
It is seen that Intuitive decisions are often fruitful and beneficial. It is often said when you make a decision from the heart then bring your mind with it.
So don't control yourself. Do what you like to do.
Success needs hard work but you will need to work little lesser if you do what you like to do. People get cranky when they have to stand for themselves but you just need to look for positive and negative sides of it. You need to evaluate it. If you feel confident then don't think. Just go for it.
Live like there will be no tomorrow!
Loving every second of your life will give you motivation of getting up daily with new enthusiasm. You might have heard that live like there will be no tomorrow but how can we actually do this. This is the main concern.
You can begin with small things like-
Eat whatever you like to eat Go out with your friends Travel and learn new things Forgive people Expect Less Give yourself time Meet people with big smile
These small things do affect our lives. Nobody gets successful over a night. It is a complete process of achieving peace completely.
Money does not give you peace (all the time)!
In this materialistic world, people don't get satisfied. Some people are not satisfied with their job, some are not satisfied with people around them.
When it comes to money, people are never satisfied with their earnings. But you can't buy everything with money.
Make peace with your earnings because:
You can't buy-
Blessings! Make True friends! Satisfaction of fulfilling dreams! A happy family! Experience from Failure Love, Care and Concern! A meaning apology from someone! People you keep promises! Good Health
These are some diamonds which we should adore but we ignore them because we are so busy making money.
Truly said by Joseph Simmons "Stop running to those who ignore you and start running to those who adore you."
Be with them you make you feel happy and motivated.
Listen but do what you want To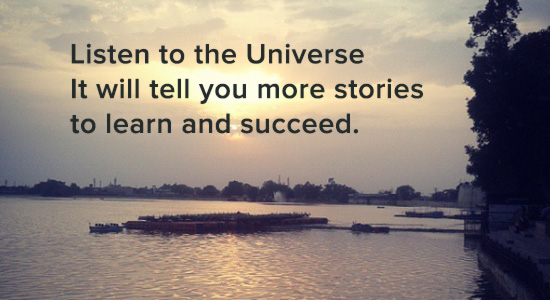 Everybody gives you advice. So listen carefully but do what you feel like doing. Listening makes you grow more.
It keeps you more attentive.
It shows your supportive nature.
It helps you to manage your reactions.
Listening is one of the qualities of leaders. So try to develop this habit to be successful.
Your Vision - Your Asset
Stay focused!
You should be crystal clear about your vision in life. Be it your education, job, relationships or your goals.
The burden of adulthood sometimes bounds us for many things but clear vision can give us a smoother path to walk on.
Don't Regret
We all do regret some things we have done or the things we wanted to do in our lives. But regretting things will never give you peace.
Stop regretting and move on with the things which are currently going through in your life.
You might have failed. You might have got hurt.
Thinking about what is gone will always give you feeling of anger and regret. So stop regretting and make peace with it.
Keep smiling because it is important to be happy. The ultimate goal of life is to be happy in the end. We want to be successful because being successful will give us and our parents the pride.
Still Searching for Mantras to be Successful?
People search for mantras which can make them successful. Our inner-self knows what we exactly have to do for achieving our goals.
A teacher can guide but a student has to learn to crack the exam. Everybody needs a mentor but rest, we have to do to be at the top.
Success has no limit even if you are a master then also in this technological world, you will find something new every day. So keep your head up and learn to be more and more successful.
Conclusion: Everyone is born with inbuilt qualities that are required to live a successful life with lots of cheer, so keep going with a positive attitude and enjoy every moment in the present without thinking about the past and the future. You just need efforts in the right direction. Keep yourself focused on your vision and goals with the same great energy.
It is always up to you whether you want to lead a successful life or you want to continue with the life which you are pursuing from some past years.
If you find it helpful you can share it with your friends on social media.
You can comment on your confusions, we will surely guide you.
Stay happy and blessed!