Exam Preparations are quite stressful! No matter what degree you undertake, you must learn from scratch and cover every single topic from the huge Syllabus to win its qualification.
Is it possible to read everything when the preparation time is short?
Well, that's not a smart approach! For an effective study, you must filter out the important topics and summarize key points on a notebook to cover the mass amount of information within short duration.
Note Making Strategy is always better, as you can get everything to learn at a single place and study efficiently with the quick methods.
Learn from the Experts! Register at Eduncle and Get Free Assistance!
Every student has different styles of learning – Some people note down everything they read and some keep their notes writing methods very short and simple.
But what is the correct method to create the effective notes during exam preparation?
No Worries! Below in this blog, we are providing you 'the step by step guide for effective notes making techniques'. Please read the full article!
1) Understand Your Learning Style!
There are 4 types of learning styles – Visual, Auditory, Read/Write and Kinaesthetic.
(i). Visual Learning
Understanding things with the help of visual presentation of information like -pictures, diagrams, tables, graphs, maps and charts.
Using Different Colored Pens and Underlining Methods to highlight any sentence/topic.
Use Symbols or Initials to write specific words.
Proper Division of Content into Headings, Sub-headings, Bullets and Horizontal Lines.
The Visual Learners gain better with the pictures and any visual presentation and at the time of recalling they create a picture in their minds and thus revise everything.
(ii). Auditory Learning
Learning through listening [Attend Lectures and Group Studies]
Listening Audible Notes [Record Lectures, Group Discussions or Self Prepare Self Audio Notes]
Learning through Read out loud Method
(iii). Read/Write Learning
Learning through reading and re-reading
Writing and Re-writing notes
(iv). Kinaesthetic Learning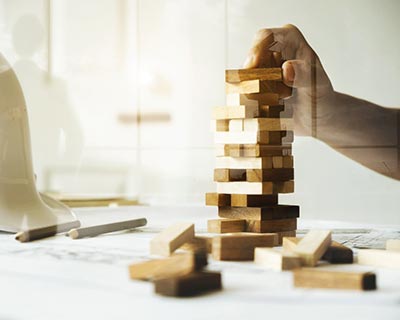 Learning through Physical Activity
Practicing with Real Life Example like Workshops or Practical Labs
Learning through Senses – Sight, Touch, Taste, Smell and Hearing etc.
Figure out which type of learning style works best for you! Note: You can create your notes by using either paper notebooks or PC/laptops' wordbooks or any online tools.
Eduncle which is India's Leading Online Learning Platform aimed at providing accessible, affordable, highly intelligible and innovating learning environment to the aspirants preparing for UGC NET, CSIR NET, IIT JAM, SSC, IBPS and RRB Exams.

To experience the Online Note making techniques, Students, hereby, can –

Register at Eduncle

Export the notes from your PC to Eduncle account

Or Save the Experts' Notes for their Future Use

And Much More.
2) Don't Record Everything You Read! Be Specific!
You don't need to create notes for the entire syllabus.
Wisely filter out the topics for which you need to strengthen your preparations.
Then, choose a right method to create notes as per your learning style.
Don't write down everything! Instead, cover only the required information and call to actions that can help you in recalling things quickly.
3) Organize Notes in a Proper Structure!
To avoid the confusion while learning from your notes, its' better to keep them neat and clean.
Avoid the mess while writing them
Create Unit Wise Notes
Use Heading and Sub-Heading for better structure
Divide Sentences into Small Paragraphs
Use Bullet Points for Quick Reading and Learning
Underline the Important Points
Write down Summary after completion of each Unit
Use Horizontal Lines to divide the sections.
4) Use Highlighters or Different Colored Pens!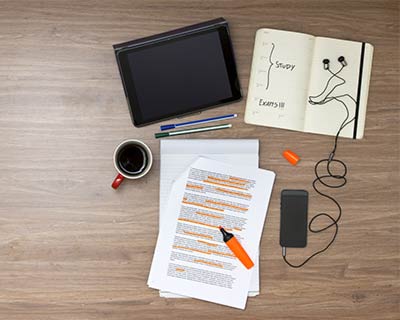 While creating notes, don't forget to use different colored pens or highlighters to keep the important topics standing out.
Mark the Important Words or Sentences with Highlighters
Or Write them with different colored pens
Write Down Important Notes in a separate box.
5) Divide Content in Tables, Diagrams or Graphs!
Visual Learning helps in recalling things faster than any other. Must implement this technique in your notes creating styles!
Create Tables to keep the data short and precise
Draw Diagrams and attach pictures as they will make you remember the whole story for long.
Use Graphs and Charts for Stats Representation. This is the finest manner to feed the difficult stats in memory.
Mind Maps, Cluster Maps and PowerPoint Presentations are good for flash-carding and memory-retrieving.
6) Use Technology for Notes Creation!
Researchers have found that technology helps students a lot in learning and understanding concepts during their exam preparations.
Record Audio Notes by using Tape Recorder, Mobile Phones or any other device and listen to them at the time of revision. [Concentrate on the words and try to memorize.
Shoot Lectures or Create Group Studies Videos and watch them later to learn the topics and polish up your skills.
Take Guidance from Online Education Platforms! Refer to quality books and study material, seek guidance from online SME's and Moderators.
Join online Forum, Discussions, Group Chats and interact with hundreds and thousands of students worldwide and share your knowledge.
Benefit your learning with the advancements in education through digitalization.
Benefit with Free Download Stuff and Various Online Learning Courses -UGC NET/CSIR NET/IIT JAM/IBPS/SSC/RRB. Register Now!
7) Keep Your Notes Upgraded!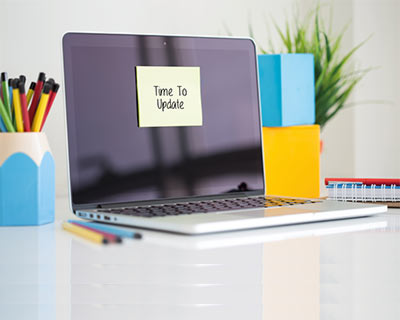 Upgrade your notes daily. Read something informative regarding your concerned syllabus topics and update it in your notes.
Compare your notes with others and try to improve yourself.
Stay updated with latest technologies to bring innovation to your notes.
Important Tips:
Don't take your notes lightly. Handle your notes with carefully!
Prefer Notebooks if you are creating paper notes. Don't use loose papers.
Keep your hand-writing good while creating the practice notes.
Draw a content box on the first page of the notebook so that you can easily access the desired topic.
Did the article help you in creating effective study notes? Do you want to share more interesting note making techniques?
Eduncle Team welcomes you with great pleasure! Please drop your reviews and suggestions in the comment box below.
Suggested Reads –
3 Things you should Analyze Before you QUIT your Exam Preparations! 10 Simple Habits to Boost Your Memory & Brain Power 5 Things Everyone should know for Successful Life [Sure Shot Mantras]
How to be a Great Communicator? Be A Person that Inspires Others!
For more such updates, you can please join us on Facebook and YouTube.
Keep Visiting Us! Thanks